VPN on Android: Setting It Up for a Safe Mobile Experience
VPN on Android: Setting It Up for a Safe Mobile Experience
Wondering if you really need VPN on your Android? You do; believe the experts.
An Android VPN app can help for two main reasons: it can protect your online privacy and provide access to content that is blocked in your country.
A virtual private network (VPN) app for your smartphone could be particularly beneficial if you frequently travel and want to use your favorite streaming services when you're away from home. By routing your request through an intermediary server in the target region, a good VPN app, like the fast VPN app for Android phones, will make it appear to the streaming provider that you are still in a valid location.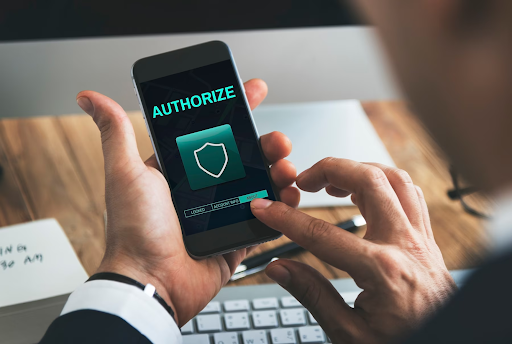 Opening up to the Public
Is your phone regularly used to connect to open Wi-Fi hotspots? Data security is something you should give some thought to. You should consider investing in additional security for your phone because it contains sensitive information such as your login credentials, online account information, and even financial records.
Having mobile antivirus software is a must, but a virtual private network (VPN) will ensure that your data is encrypted and almost impossible to access, even if you are connected to a public network with shaky security. This is the closest you can come to complete anonymity when using the Internet.
Android's Built-in VPN
With Android, you don't even need dedicated VPN software; VPN capability is built right in, and you can set it up in the Settings menu.
How to setup a VPN Android:
Launch the phone's configuration menu. Note that the below instructions may change based on the device you're using.

Select Wireless & Networks or Wi-Fi & Internet. The network preferences page is where you'll want to be.

Connect to the VPN server. To see further choices on some devices, you may have to hit the More button first.

The + icon can be accessed by tapping the top right corner. In the event that you don't see one, you may need to go to the app's advanced settings menu, often accessed via the icon depicting three vertical dots.

The server's address, username, and password will need to be entered. The network administrator will provide you with access to this data.
Picking a Third-Party VPN for Android
The quality of service provided by VPN services varies widely. The top Android VPNs, including the one from Namecheap, have the following features and qualities:
Android VPN apps are dependable, lightweight, and user-friendly.

Access to the OpenVPN protocol.

Ad injection, tracking, and other invasive practices are disabled.

Ensures compatibility with several gadgets at once.

High speeds, ideal for streaming, bonus points if P2P is permitted, and an integrated kill switch.
This is merely a primer to help you get started. Take your time to figure out what you need from your VPN and pick one that suits you. There won't be a definitive answer to which is the best VPN for Android.
Setting Up Third-Party VPN Apps
Are you wondering how to set up a VPN on Android if it's not the built-in version? We'll go through the basic procedures for installing and utilizing a VPN on an Android device.
Select a VPN; if you're still confused, Namecheap's app is great for first-timers, and install it on your device.

Head over to the Play Store and look for VPN software there.

Launch your chosen VPN program and complete the initial setup procedures after installation.

Follow the on-screen prompts to create an account or sign in if prompted to do so by the app.

Next, click the "Connect" icon and you'll begin setting up a VPN connection.

A notification that the program wants to establish a VPN connection will now appear in a pop-up window on your mobile device. Go ahead and click OK.

Once the VPN software has established a connection, you will get a Connected notification. A symbol on the top-level notification panel indicating your connection may or may not be present, depending on the program you're using.

You can double-check this by opening the VPN app's configuration settings from your phone's Wi-Fi & Network menu under the VPN heading.

Once you've connected to a VPN and given it permission to access the internet, you may use it like any other app.
You can choose to have the VPN connection at all times or disconnect it temporarily.
Conclusion
A VPN app for Android is a must. You can access content that is blocked in your country or region and ensure you enjoy a secure surfing experience, especially when using public Wi-Fi networks. The best VPNs won't put a strain on your device's storage.
It is recommended by all experts to download an app if you routinely connect to unprotected Wi-Fi networks, travel frequently, or want to view material from home while away.