How Students Can Avoid Phone Hacking
How Students Can Avoid Phone Hacking
Cybercriminals have an easier time breaking into millions of phones since they are not safeguarded, making them easy targets. Hackers gain unauthorized access to computer networks and devices to steal sensitive data such as financial information. It is not even necessary for hackers to grab the victim's phone to download malware onto it. They just need to plant viruses on websites that are meant to infect smartphones and wait for the owner to tap a link on their phone to spread the virus.
Unfortunately, the risks posed by hacking have become much more grave and intricate in recent years. It shouldn't be too difficult for you, as a student, to figure out how to keep hackers off of your phone. Imagine waking up to your device being corrupt or inaccessible and your assignment or research project gone! If it happens, you may resort to using an academic source with the instruction to do my assignment while you handle other things. If you want to be proactive, you have to safeguard your device against phone hacking. This article offers some helpful tips that you may use to secure your gadgets against breaches.
6 Ways Students Can Protect Their Phones Against Hacking
There are different ways students can protect their phones from being hacked. As a student in the university, if you are concerned about your phone safety, there are precautions you may take to safeguard your device. Here are some suggestions to protect your mobile device from being hacked:
1.     Download Apps from the Authorized Sources
As a student, you probably always download apps to streamline the learning process and study better. However, this can be a risky venture. The majority of harmful programs are obtained from third-party sources rather than the official Apple or Google app stores. This is because they can circumvent the stringent security measures that Apple and Google deploy to protect phones from malicious software. As a security measure, only download apps from Google Play Store or the App Store. Before installing apps on your device, read through the app's description and user reviews.
2.     Use Complex Passwords
Having secure passwords is one of the most important things you can do to stop anyone from breaking into your phone. Longer and more difficult-to-guess passwords are typically more secure. If your passwords are difficult to crack, it will be more difficult for hackers to gain access to your device. Make sure that your password contains a mix of uppercase and lowercase letters, numbers, and special symbols. Do not use any words or combinations of words that are easily recognizable or any other information that hackers can relate to you. Additionally, you should not reuse passwords.
3.     Lock Apps Individually
Apps can be password-protected on smartphones. This means that even if someone steals your phone or a hacker finds a way around your lock screen, they won't be able to access the applications that you have password protected. As a second option, you might think about installing a specialized program that locks apps, to add a layer of protection to your device.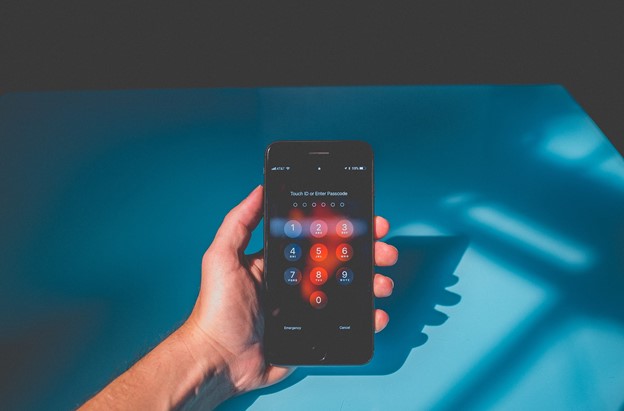 4.     Update your Device
You wouldn't want anything to make your education a heart-wrenching journey. Always make sure your device's OS, apps, and browser are updated. Among the many ways to safeguard phones from hackers this is essential. Ensure that you install the most recent operating system updates for added security advantages.
5.     Enable Two-Factor Authentication
An additional line of security is provided by utilizing two-factor authentication. The use of strong passwords is essential in protecting one's data from being compromised by hackers. However, adding a second layer of protection is even better. When you log in to some sites or apps, many of them let you use "two-factor authentication." This feature increases the site's or app's level of security by requiring you to enter both your password and a code that is either texted to your phone or emailed to you.
6.     Install an Application for Mobile Device Safety
Consider downloading a mobile security app from a reputable website. This app should not only scan for malware, but it should also include additional features such as a firewall, call blocker, virtual private network (VPN), and a function that requires a PIN to access critical apps.
How to Manage a Possible Phone Breach
There is a possibility that someone may have tried to gain unauthorized access to your device. In that case, you can try to salvage the situation by taking some measures. The following is a list of some of the steps that you could follow:
Replace old passwords with new and even stronger ones.
Delete any app that looks fishy.
You should let your contacts or university mates know that your account may have been compromised.
Carry out a comprehensive maintenance check at the store where you purchased your smartphone.
Conclusion
Hackers and the methods they use to launch attacks are likely going to evolve as the rate of technological progress continues to accelerate. Although many of the aforementioned guidelines will help you as a student, it is important to bear in mind that security techniques must also change. Thus, constantly update yourself and study more about phone security to protect your device.